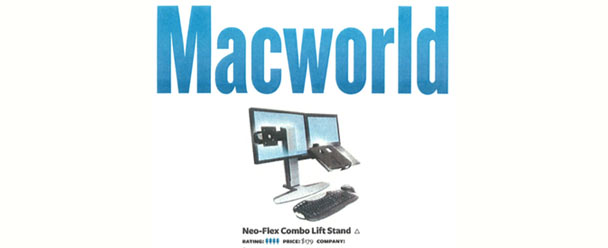 Whether you're introducing a consumer electronics product or a new cleanroom sensing device, Maccabee is your technology PR partner.
Maccabee's technology PR programs promoting consumer electronics products such as Ergotron laptop mounts, education technology such as PLATO Learning, industry tech for Pitney Bowes Transportation Software, software innovator International Decision Systems and JAMF Software, are creative, integrated and obsessed with sales results.
Your company's expertise may be in cloud computing or precision nanotechnology analysis, in supply chain logistics, leasing administration software, cleanroom technology or in data security. No matter how sophisticated your field, Maccabee leverages every PR and marketing channel —YouTube videos, tech bloggers, downloadable e-books, LinkedIn discussions, Twitter feeds, industry trade shows and magazines from Data Center Journal to MacWorld — to engage your sales prospects and transform them into customers.