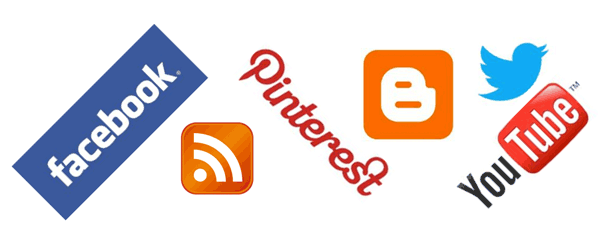 So your company has a YouTube channel, Facebook page, Twitter account and a LinkedIn profile. But are those online assets driving brand visibility, revenue and market share for you? Are your Web channels nurturing relationships with your audiences?
Are they pulling in sales leads and enabling you to transform those online leads into long-term relationships with new customers?
Maccabee helps companies tap into the brand-building, lead generating and sales-driving power of social media networks and digital marketing. Using Google+, LinkedIn, Pinterest, YouTube, Twitter and Facebook, Maccabee arms clients with a thoughtful and disciplined process that spans content curation, lead conversion, online video production and optimization, and blogger outreach. We help clients achieve engagement through online news sites, industry-specific discussion groups, branded microsites and video sites.
A hallmark of Maccabee's service to clients is our network of strategic alliances with interactive partners whose services, from search engine optimization to web design, complement ours. Winner of Promo Interactive's "Best Viral Promotion" award for its OfficeMax "ElfYourself" campaign, Maccabee evaluates your existing online and social media presence, comparing it to competitors and mapping out a step-by-step action plan to open up new online opportunities that engage your audiences with vibrant content.
Brands that have benefited from Maccabee's social media, online video and digital marketing expertise include AmericInn Hotels, Caribou Coffee, CIGNA Behavioral Health, Deluxe Corporation, Gold'n Plump chicken, Hazelden, Henson & Efron law firm, Just BARE chicken, RedBrick Health, Sunrise Banks and TSI Inc.
What's more, Maccabee measures the impact of your online marketing efforts with analytics that are custom-designed for each client. Whether your key metrics involve lead capture, increased engagement with followers and fans, maximizing downloads and sharing of content, or encouraging click-throughs to landing pages, we equip you with metrics that combine human-driven evaluation by Maccabee staff with world-class online measurement and analysis tools.