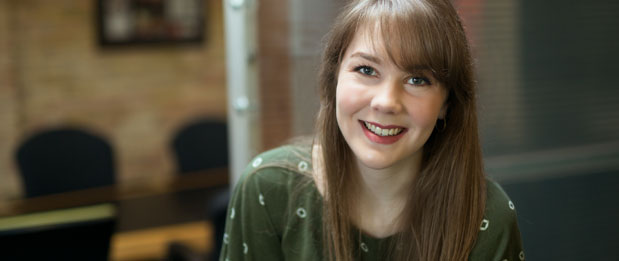 Assistant Account Executive
Eva comes to Maccabee from Weinstein Public Relations in Portland, Oregon, where she served as Intern/Associate, managing the promotion of the Historic Columbia River Highway's 100th Anniversary. The 2016 Celebration was named the winner of both the Oregon Heritage Excellence Award and Travel Oregon's Travel and Tourism Achievement Award. Before that, Eva was a Social Media and Website Manager for the Pioneer Log newspaper, maintaining the website and running all social media accounts, and was Social Media Manager for Matesfreight, a package-forwarding company.
Eva's also assisted professional food blogger and photographer Eva Kosmas Flores with content creation for her blog, forthcoming cookbooks, events and social media accounts. A graduate of Lewis & Clark College, Eva is the recipient of the Dorothy Berkson Gender Studies Writing Award, a member of Phi Beta Kappa and has a minor in Dance & Theatre Studies.