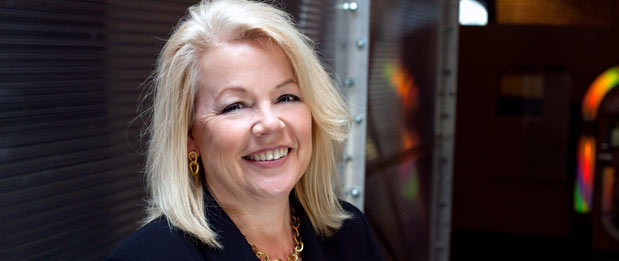 Executive Vice President
Jean brings to Maccabee's clients more than 25 years of experience in public relations and marketing, including 15 years at Martin Williams' public relations division, Karwoski & Courage. As that agency's Vice President, Director of Client Services, Jean guided integrated marketing campaigns for 3M Healthcare and 3M Consumer Products, Pillsbury Company, Caribou Coffee, Marvin Windows & Doors, Patterson Dental, Bissell, Gold'n Plump Poultry, American Crystal Sugar and GlaxoSmithKline Consumer Healthcare, for whom she helped promote such familiar brands as Aquafresh, Sensodyne, Polident and Super PoliGrip. Her dental product public relations campaigns alone generated 44 million impressions in business-to-business trade media; another of Jean's public relations campaigns resulted in measurable sales growth of 34 percent.
In addition to her extensive media relations experience, Hill brings her broad experience in cause-related marketing, crisis and corporate communications, marketing communications, community relations, event marketing, social media marketing and advertising to Maccabee.
Jean also served as Business Development Manager for the Minneapolis-based law firm Leonard Street & Deinard, Account Executive with Yeager Karwoski Public Relations and Senior Account Executive/Media Director with Edwin Neuger & Associates Public Relations. She is a four-time recipient of the Public Relations Society of America's "Classics Award" and a six-time recipient of "Creativity in Public Relations" awards. Jean is also a trustee of the non-profit Plymouth Community Foundation, formerly serving as its Chair and one-time director of its marketing and publicity committee, and has held many volunteer positions with local philanthropic organizations.