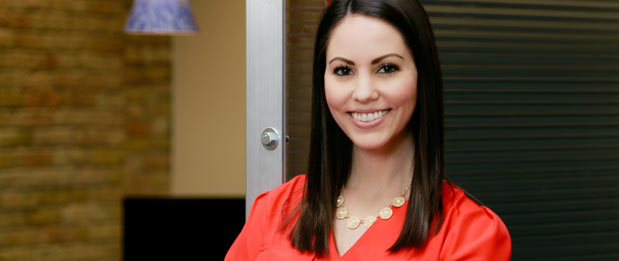 Senior Account Executive
Skilled at translating complex technical information into easy-to-understand multimedia, Kara provides media relations, social media marketing, content marketing and corporate communications strategies to Maccabee clients including Cushman & Wakefield NorthMarq, Health e(fx), ImpediMed and RBA.
Kara came to Maccabee after three years as a PR Account Executive at Chicago's CG Life (formerly Chempetitive Group), an integrated marketing communications firm working with biotech, medical device and pharmaceutical companies. While there, she ran the agency's Twitter account, became well-versed on Bio-Rad's Polymerase Chain Reaction technologies, and contributed to Chemical & Engineering News' award-winning online media kit and blog.
Previously, Kara led website content and graphic creation for Midwest Research University Network and The Wisconsin Idea project, and served as an author and editor for Green America's publications out of Washington, D.C. She holds a Bachelor of Science in Life Sciences Communication from the University of Wisconsin-Madison, and a Master of Science in Health Care Communication from the University of St. Thomas. Kara is a die-hard Badger and Minnesota Wild fan and a proud cat mom.