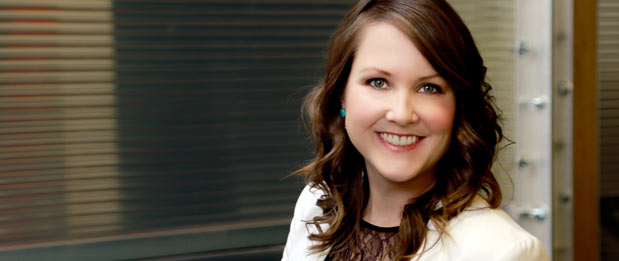 VICE PRESIDENT AND SOCIAL MEDIA DIRECTOR
Christina directs social media and online marketing campaigns at Maccabee, helping clients leverage the use of Facebook, Twitter, LinkedIn, Instagram, Pinterest, Slideshare and YouTube, as well as inbound and content marketing strategies. She currently leads our agency's work for the Gold'n Plump and Just BARE brands of chicken and the RBA digital and technology consultancy. She has also guided public relations and social media campaigns for Gia Brands' Guy Fieri brand of salsas and barbecue sauces, along with CaringBridge, Hazelden and Ergotron.
Previously, she worked as Senior PR & Communications Specialist for dispute resolution processing provider, Forthright and the National Arbitration Forum. She led social media strategies including Facebook, Twitter, SEO and blog development, employee communications and Forthright's first-ever Intranet site, and media relations efforts. Christina has spoken on the topic of content marketing and social media at industry events across Minnesota, and is a frequent contributor to the award-winning Maccabee agency blog, MaccaPR. She was named "Young Professional of the Year" by the Minnesota chapter of the Public Relations Society of America in 2013.
She holds a Masters in Business Communications degree from the University of St. Thomas, as well as Bachelors of Arts degrees in Journalism/Strategic Communications with an emphasis in public relations and Spanish Studies from the University of Minnesota-Twin Cities. Outside of work, you can find Christina navigating the streets of Minneapolis by bike or bus, and plotting her next world travels.