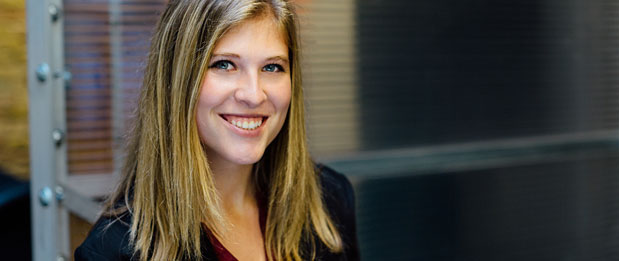 Senior Account Executive – Digital Content Strategist
Becky leads social media strategy for clients, including the JW Marriott Minneapolis Mall of America hotel to maximize its presence on Facebook, Instagram, Twitter and YouTube. Recently certified in Inbound Marketing through the HubSpot Academy, she now implements inbound marketing strategies and assists with online marketing campaigns for clients such as The National Theatre for Children. Becky helps guide the Maccabee agency's digital channels, including co-leading the creation of posts for Maccabee's award-winning MaccaPR blog.
Becky came to Maccabee after serving as Content Marketing Intern with the Minneapolis search engine optimization agency, Nina Hale, Inc., focusing on blog content, online advertising and social media strategy for consumer packaged goods, education and home improvement clients. Before that, Becky served as a Communication and Marketing Intern with the Basilica of St. Mary's, assisting with video shoots, Facebook and other social media accounts, the online newsletter, and Masqueray Ball and Blessing of the Animals event planning. She also served as a Game Day Intern for Gopher Sports Marketing, executing in-game promotions involving sponsorships with Sun Country Airlines and Land O' Lakes. She is a graduate (and two-time Dean's List recipient) of the University of Minnesota-Twin Cities in Strategic Communications.
When she's not in the office, you can find her exploring the 50+ miles of running trails in Minneapolis and, occasionally, even running a marathon.